Key witness a 'no-show' in Henry Underwood murder case
FORT WAYNE, Ind. (Fort Wayne's NBC) – One of the prosecution's key witnesses in the case of a shooting death of a North Side High School coach has disappeared, and it could put the state's case on shaky ground.
Henry Underwood, 25, is charged with the murder of Terrance Miles, who was gunned down in the 900 block of Francis Street outside the East Central Towers on May 19, 2017.
An accomplice in the case, Jaevin Eugene Bowie, 21, took a plea deal in July 2018 for lesser charges in the Miles case, admitting to assisting a criminal and attempted theft.
He has agreed to testify against Underwood.
READ MORE: Man linked to shooting death of North Side coach pleads guilty to lesser charges
During a pre-trial conference on Friday, deputy prosecutor Jeff Stineburg told Judge Fran Gull that a woman with first-hand knowledge of the crime failed to show up for two scheduled depositions this week.
The female witness was found in contempt of court, and a warrant was issued for her arrest.
There is a hearing set for Monday afternoon.
If the key witness that may be on the run is not located by that time, the state may seek a trial continuance, and Underwood might be released from custody.
Defendants are entitled to be tried within 6 months of an arrest.
Any more delays would throw the case past that deadline.
Underwood's trial is scheduled for Aug. 27.
Is the witness on the run, fearing retaliation if she testifies?
"She has a right to be scared, but for me, I know my cousin was scared too when he took out his trash and these two men approached him for no reason. And killed my cousin. I've got faith that it's going to work out. (Underwood) is not going to get away, even if they let him out, he's going to be back," Tanesha Miles said.
Shortly after the death of the North Side High School assistant football coach, police released surveillance photos showing Henry Underwood, wearing red, and Bowie next to him.
At the time of the crime, police said Underwood was the killer and Bowie an accomplice.
Earlier this year, Underwood filed a handwritten note claiming that Bowie had lied to detectives. Underwood claims that he did not commit the crime, and requested that the court dismiss the case.
READ MORE: Man charged in coach's murder claims innocence, blames key witness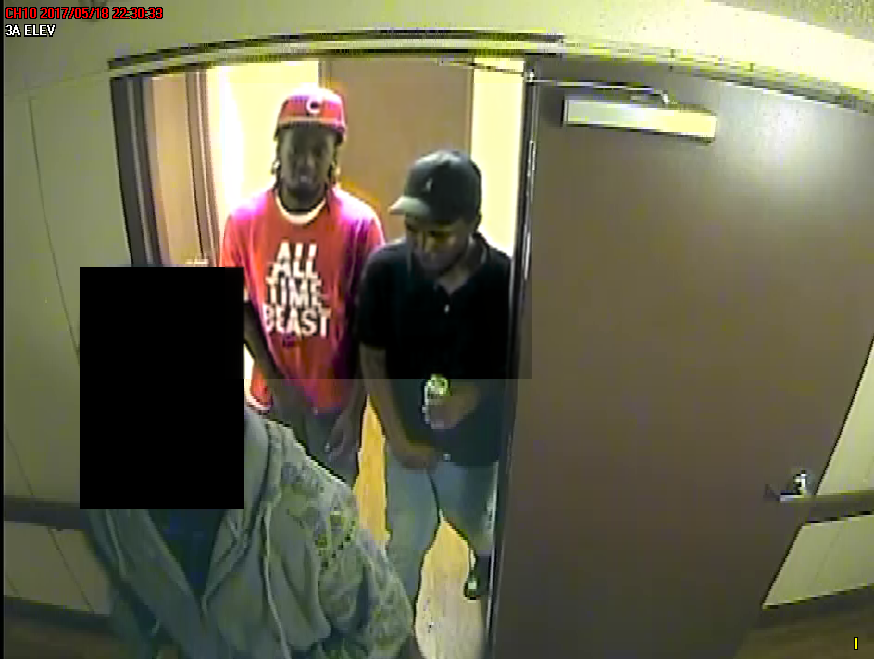 A portion of the note, which contains several grammatical errors, reads as follows:
"Javin Bowie told multiple lies trying to convince the detectives I murder Mr. Miles but play close attention he got caught in his lies.
I didn't say none in the interview room. One I didn't wanna be label a snitch. Two that's yall job to figure out who commited the murder. Third Javin Bowie trick me an told me not to tell yall what he had done. Told me not to say none. Him in his uncle who a detective planned to put everything on me."
Underwood ends the note claiming that he is innocent, and says that he hopes 'Javin man up for what he done so I can go home.'
Read the note in full here: